Seattle's Tallest rooftop bar
currently closed to the public.
The Lookout Lounge on Level 22 is now closed for the season.
Please join us in 2024 for breathtaking views from Seattle's oldest Skyscraper and tallest rooftop bar. We can't wait to welcome you back with outdoor and indoor seating, beer & wine selections, and a private apiary buzzing with bees.
Please join us at the Observatory Bar on Level 35.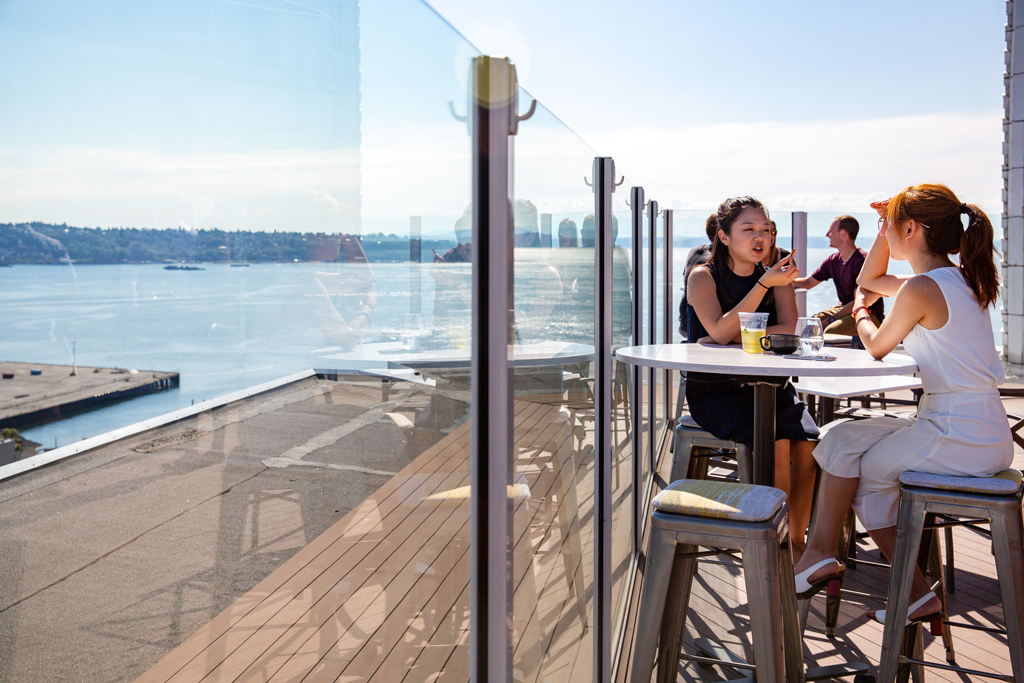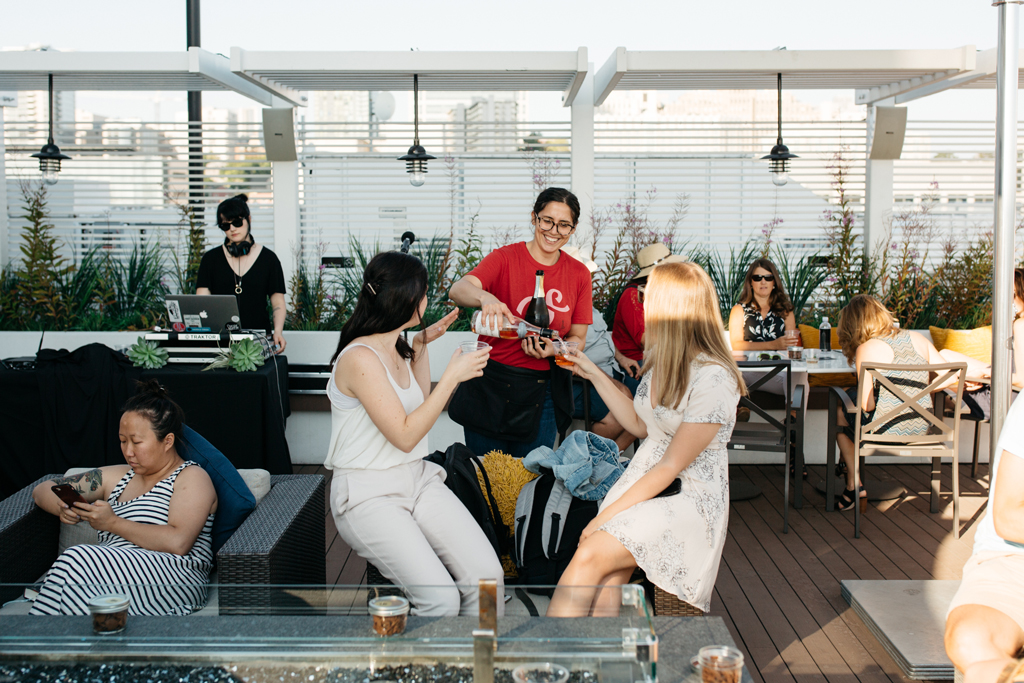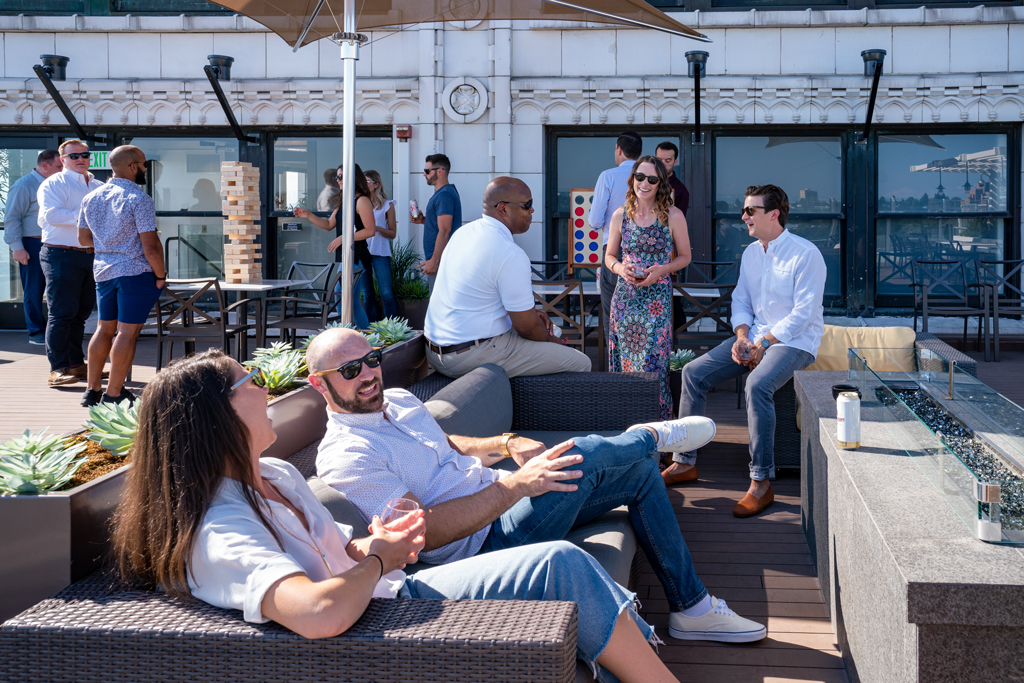 It's Wednesday— The Lookout is closed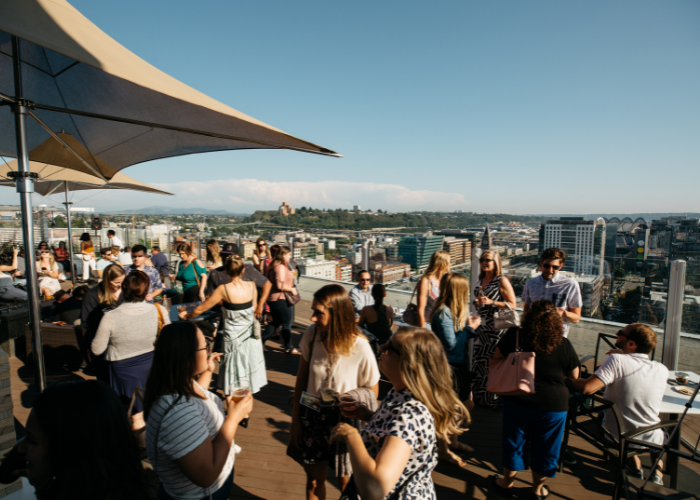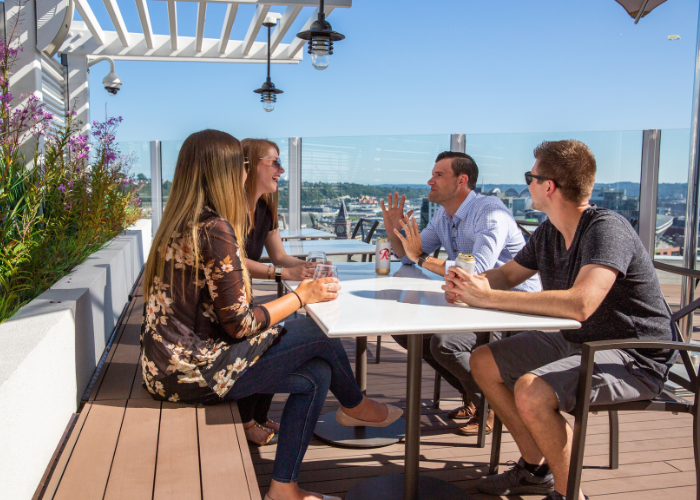 sEATTLE'S TALLEST ROOFTOP BAR
The Lookout Lounge and deck is Seattle's Tallest Rooftop Bar! From 22 stories up, take in the sights of the Olympic Mountains, Elliott Bay, and Mount Rainier! When open to the public, enjoy beverages and bites for purchase, before you head up to the Observatory Bar & Observation Deck on Level 35. This space is also available for private events all year. 
In collaboration with our beekeeping partner, Alvéole, explore the ties that bind us to bees to better understand the city's fauna and flora. Honey bees are very docile, focused mainly on bringing floral resources back to their colony. Smith Tower's bees produced 100 jars of honey this year!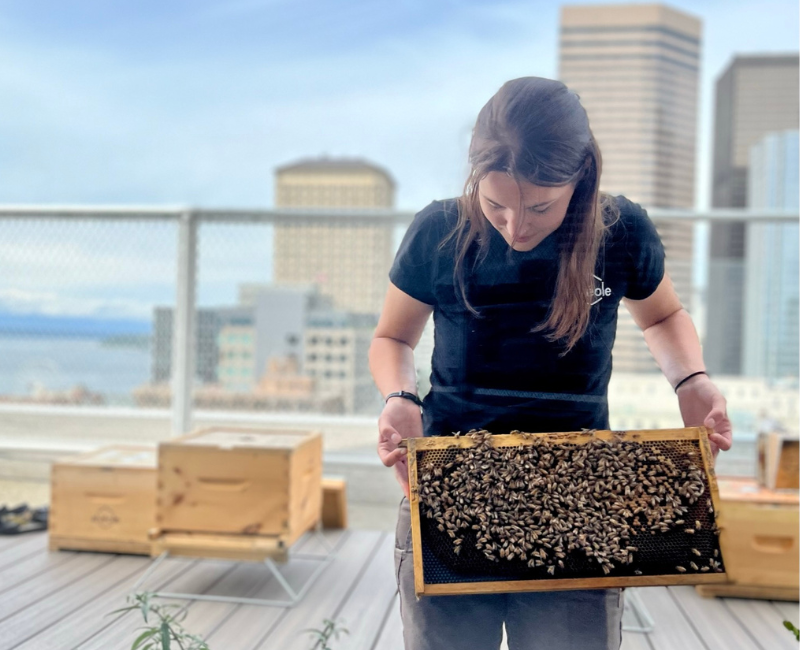 The Lookout Lounge & Deck is open for private bookings year-round. With an indoor capacity of up to 65 guests and an expanded capacity of up to 125 when our outdoor deck is in use, we offer a unique space that adapts to your event's needs. Our amenities include audiovisual equipment, seamless wireless internet access, exclusive private bathrooms, convenient refrigeration, and a fully-equipped bar to elevate your event experience.